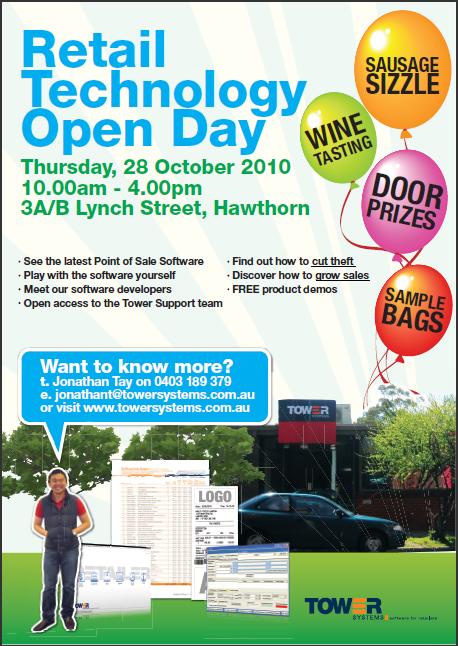 We are hosting an Open Day at our new Head Office in Hawthorn on Thursday October 28.
Running between 10am and 4pm we are planning for a fun and innovative behind the scenes look at our Point of Sale software company.ams.
People visiting will get a chance to meet our customer service, sales and marketing, development, administration and management teams.
We have two online training sessions booked for the day and visitors will be welcome to sit in on these from the other side of the camera.
We will also have a couple of rooms setup where we can answer technical questions for existing customers or show off our software to sales prospects.
Attendees will also be welcome to sit in on the Help Desk.
We are hosting the Open Day for a few reasons:
To show off our new offices.
To show that we are not your average software company.
To provide a different engagement experience.
To demonstrate our openness.
To give sales prospects an opportunity to see what is really behind our company.
In planning for the event we decided to add some fun with a sausage sizzle, wine tasting and door prizes.
Anyone is welcome to attend any time between 10am and 4pm.  No bookings necessary.
Come and see the Tower Advantage TM in action.