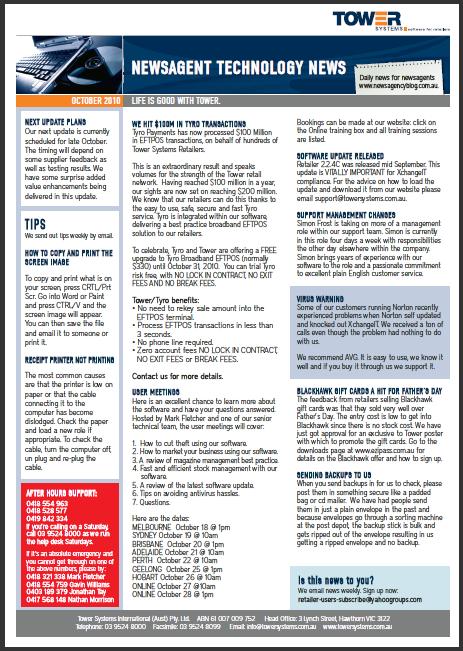 We have mailed our October 2010 newsletter to all our newsagent customers.  This newsletter covers information about our next update, our forthcoming user meetings, support tips and other useful information.
Our non-newsagent customers will be sent their newsletter later this week.
We mail a professional newsletter every month to all of our customers.  We supplement this with news emails weekly, a news feed direct to the dashboard of our software and information on this blog.
We try and keep our print and email newsletters brief as we know that retailers are time poor. This is also why we use multiple mediums for communication.
The proof of the process working is the level of compliance of our user community of IT standards.  It is considerably above average.  We are very proud of this.