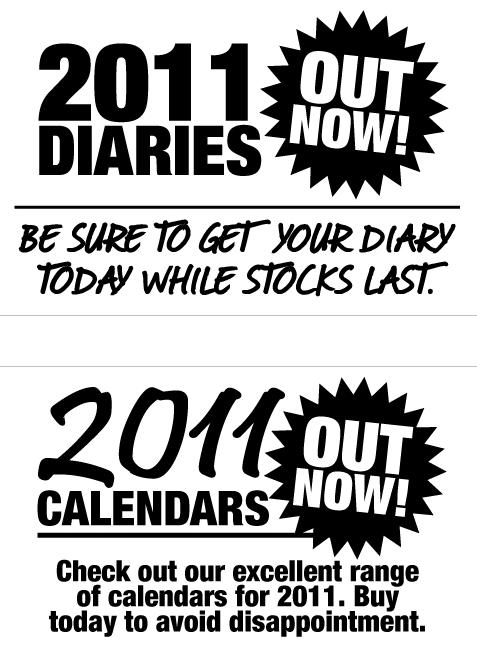 We have created two new marketing coupons for our newsagency software customers for promoting 2011 diaries and 2011 calendars.
The coupons are available from the downloads section of our website, under the receipts tab.  They are available free to all Tower Advantage TM customers and can be easily loaded into the software.
Our in-house marketing team is working on more sales coupons (for several marketplaces) at the moment and expect to load these in the next few days.
If you have suggestions on coupons please let us know.
We know from our own retail experience and the experience of others that coupons on receipts can drive impulse purchases and attract existing customers back into the store.