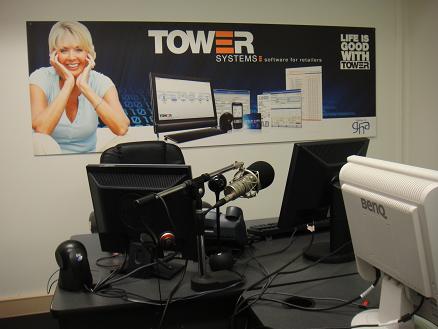 This is a photo of the studio from where we run online training workshops for our Point of Sale software, host our online user meetings and record our training videos.
The studio has been enhanced and now also includes a corporate backdrop to lift the professionalism of our broadcasts.
The studio is being used six to eight times a week now with various training and marketing sessions.  It is an important resource for customer acquisition as well as customer service.
The latest enhancements have been undertaken as we plan to make further use of this important training and marketing facility.
Tower Systems supports in excess of 2,000 retailers around the country and providing access to professional live and pre recorded training opportunities is an important point of difference for us.