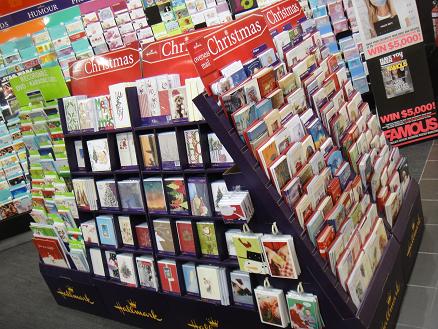 Thanks to successful trials, we are about to release for commercial use major innovation in the area of greeting card management for newsagents.
The international project has been two years in the making, drawing together various stakeholders with the common goal of empowering newsagents through better store-level data.
Tower AdvantageTM Newsagents using our newsagency software will have access to this extraordinary innovation in our next update, due out early next month.
Using the new facilities, newsagents will have access to leading edge tools with which they can better operationally and strategically control their greeting card department.  This new power for newsagents will improve the return newsagents achieve from greeting cards without needing to invest more capital.
The new greeting card facilities will help newsagents make better quality, fact based, business decisions.
With greeting cards in the top three gross margin generating departments in newsagencies, careful, fact based, management is essential. Stores trialling these facilities are delivering excellent growth as a result of the innovation.
Just as greeting card companies are finding that innovation is a key driver of growth, newsagents will generate more profit this year from being equally innovative.