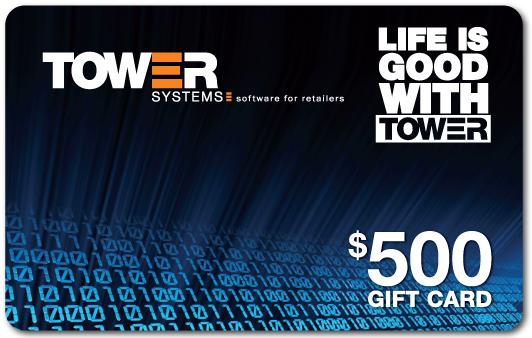 We have sent out gift cards to sales prospects as part of our Point of Sale software Christmas offer.  Each plastic card has a unique barcode, allowing us to track them.
Businesses not currently using our software can use the card to redeem a discount of $500 off the purchase of a business solution from Tower Systems.
Alternatively, the card can be redeemed for a day of one on one on site training or for a year of software support and update coverage.
This professional Gift Card shows off how similar cards can be used by our retail customers as either customer loyalty cards or gift cards.
More and more of our customers are having professional Gift Cards and Loyalty Cards made for their businesses and for processing through our software.  It is a quality point of difference, especially among high end retailers.