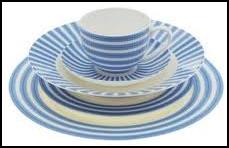 Christmas is a wonderful time of the year for us to show off some of the excellent benefits of our homewares software, especially where we think we beat MYOB and other generic products.
Thanks of the flexibility of our software, our homewares customers are able to bundle products in a more competitive way, easily rewarding customers for spending more than they otherwise might.
Our clever basket building tools help homewares and other retailers maximise the Christmas sales opportunity.
Our catalogue facilities enable homewares retailers to easily run Christmas catalogues with special date based pricing.
Our loyalty facilities help homewares retailers to reward loyal customers.
Our marketing tools make it easy for homewares retailers to stay in touch with customers.
These facilities and others combine to deliver a valuable solution to the homewares retail channel and to help our homewares partners enjoy a terrific Christmas.