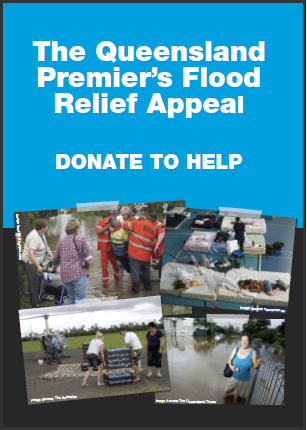 Tower Systems has created artwork for its retail customers and any other retailers to use in encouraging their customers to donate to the Queensland Premier's Flood relief Appeal.
This free artwork is available here.
We have been running this fund raising in our own retail stores for several days with tremendous success.  We have had customers dropping in coins from change while others have tipped in $20 or $30 from lottery ticket winnings.  Most heartwarming indeed.
Our team created this free artwork to help more of our retailers to easily get behind flood relief fundraising in their businesses.
Feel free to use the artwork and share it with others. Every dollar helps.
We selected the Premier's Appeal because of the low overhead and broad coverage.