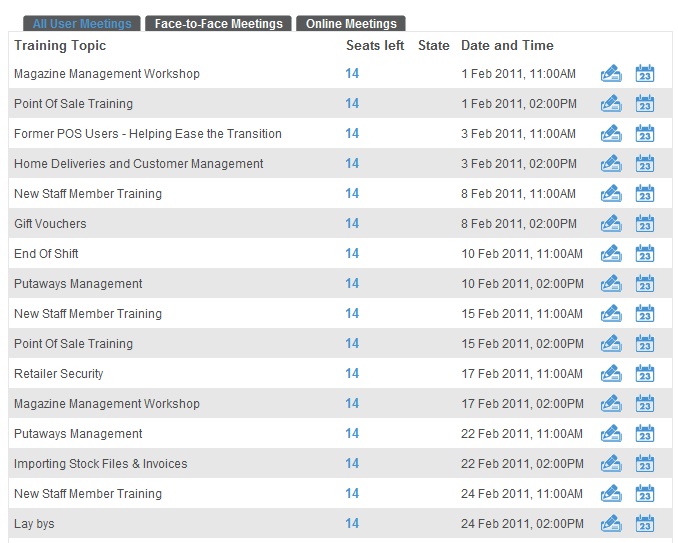 Tower Systems has launched its 2011 Online Point of Sale software Training Curriculum with the release of bookings for the first two month's of free online training workshops.
In developing the 2011 curriculum, we have been careful to provide a broad range of training opportunities for owners of retail businesses using our software, their managers and their employees.
Topic coverage is decided based onHelp Desk call traffic as well as feedback from other customer contact.
The comprehensive online training workshop program is in addition to an excellent suite of online training videos, our face to face training workshops and other training opportunities which we release through the year.
Our online training workshops can be undertaken on any computer with a broadband access, speakers and access to a phone – for audio content.The full curriculum of online training can be seen at the Tower website where bookings can be made, Microsoft Outlook calendars updated and details obtained on what you need to access the training.