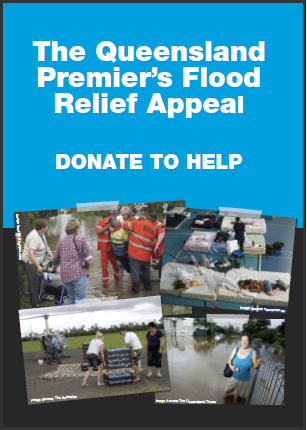 We are pleased to have been able to help many retailers raise funds for flood victims across Australia over the last few weeks.
We have heard from many of how they have used the free posters we created to raise funds from their customers.  Each one of them contacting us has a story of a local connection between their customers and a flood affected area.
It has been heartwarming hearing from our customers, especially some in Victoria who dug deep to help Queenslanders and then found themselves a challenging flood situation as waters swept through their town.
Right across the country in so many ways over the last month we have seen the best of Australia, families, businesses and governments pulling together on a single purpose.  It makes us proud to be Australians.