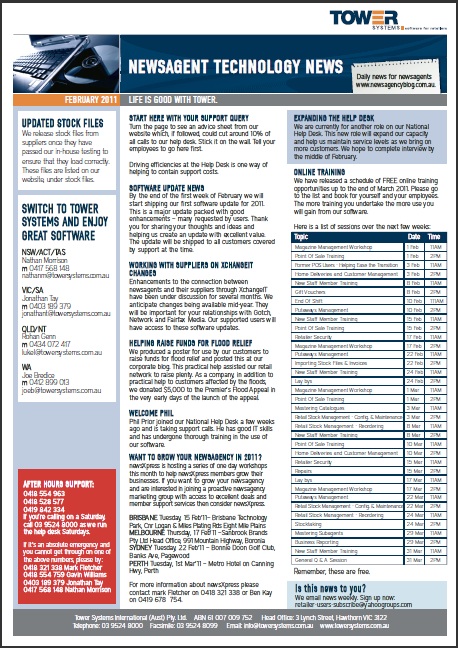 We have mailed our February newsletter for newsagents using our newsagency software.
This edition of the newsletter lists online training workshops for the next eight weeks, has news about new team members and provides easy to follow advice on the most common support queries – in the form of a colour flow chart style advice sheet on the back page.
While we email advice to our customers every week, we have found the print edition helps reinforce useful information for our customers.
With more than 1,700 newsagents using our software,  being on top of communication can be a challenge. The print newsletter is just part of an overall communications strategy which has worked well for us, playing an important role in our continues growth in the newsagency channel.
Newsagents comparing software are encouraged to compare regular customer communications as they can show a lot about how the companies communicate with their customers.