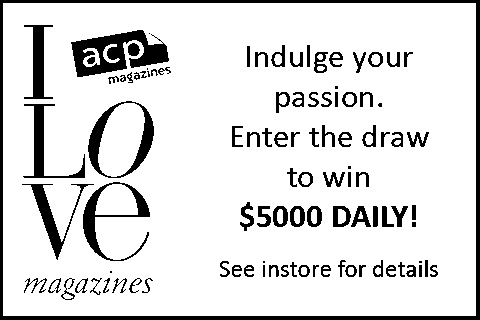 Tower Systems has released a coupon for promoting the I Love Magazines promotion and associated competition being run by ACP Magazines.
The collateral, approved by ACP, is available from the Tower website. Newsagents using the Tower Systems newsagent software are able to include this artwork on all receipts and thereby leverage the national promotion into more sales for the business.
In the downloads area of the Tower Systems website newsagents can find a range of other coupons for promoting the business using receipt real-estate.
This is another example of the Tower Advantage TM working for our customers.  It shows how our software can be used by newsagents to drive a more efficient basket without spending more money promoting the business.
We were the first software company to offer support for coupons and ads on receipts years ago. We are also the only software company to have engaged with some newsagent suppliers on receipt-based coupon campaigns.
Simple business documents like receipts can be tremendously useful to retailers to get customers to spend more in a visit, to bring them back sooner and to help them attract friends to your business.