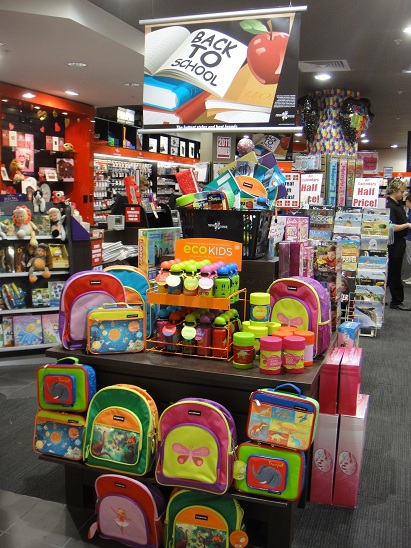 Promotions are vitally important to the health of any retail business.  While an attractive display can make a business look appealing and interesting, the success of the display is more important.
An attractive display which delivered little in terms of incremental business is of doubtful value to the business.
Retailers using our Point of Sale software have a range of performance tracking options with which they can track the success, or otherwise, of promotional displays – like the one in the photo.  In this business we tracked the success of this line of new products in three different locations, enabling the store manager to immediately know which location and display worked best for the business.
While the results of such reporting may appear obvious, we find it can be surprising that some areas of a retail store can work for some product categories and not others.  Data does not lie. This is why reports like those we used for this business are vital.
With each report on shop floor activity comes a deeper understanding of what is working in the business and what is not.  This is where we help smart retailers and smart retail managers learn more about their decisions and their businesses.
We back our reports with advice on their contents.  We will gladly work with any of our customers who would like to discuss insights available from any of their reports.
The variety of reports available to track the performance of displays, promotions and other retail activities using our software is considerable. If a customer suggests a report which is different to what we have today and which we consider would be helpful, we are likely to add this to our report suite and even further enhance the reporting options available.