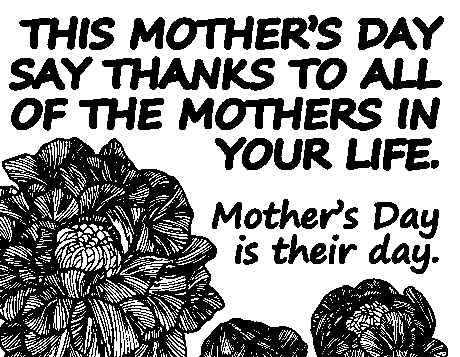 Next week we will load more than twenty new items of artwork to the downloads section of our website for use by retailers using our Point of Sale software.  The new marketing artwork, like the Mother's Day art here, is designed to provide opportunities for promoting cross-sell, up-sell and other incremental business opportunities for our customers.
Turning sales receipts into a marketing and advertising platform helps retailers drive more value from existing customer contact and thereby boosts sales efficiency.
We are thrilled to have the in-house marketing resources and creative team to be able to help our retail customers in such a practical way.
Access to the artwork is free for all Tower Advantage TM customers.