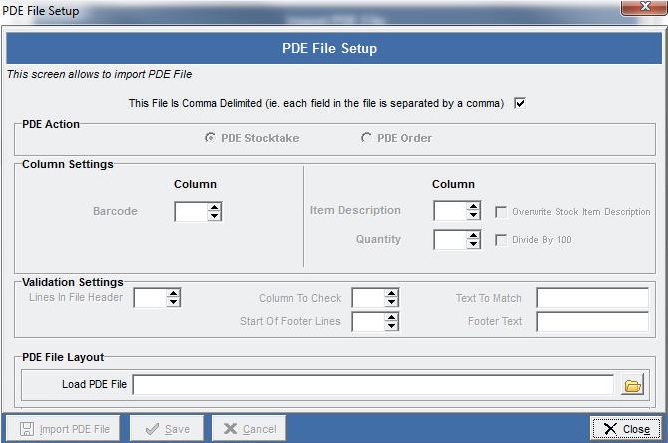 Retailers using our Point of Sale software are able to undertake stock takes using a variety of facilities including laptop, PDE (using our Retailer Mobile software) and other devices.
Our software accepts stock take data files in a CSV format.  Customers can setup their system to receive this using the PDE File Setup screen shown here.  This delivers flexibility and often enables customers switching from other software to use hardware from that software.
We recommend that retailers undertake a rolling approach to stock takes.  This makes efficient use of down time on the shop floor and provides a regular indication of  inventory theft challenges.  This and other stock take advice is covered in our training videos on this topic.
The PDE File Setup and stock take options are available in the latest release of our Point of Sale software.
Watch for free online stock take training workshops in the lead up to the end of the financial year.