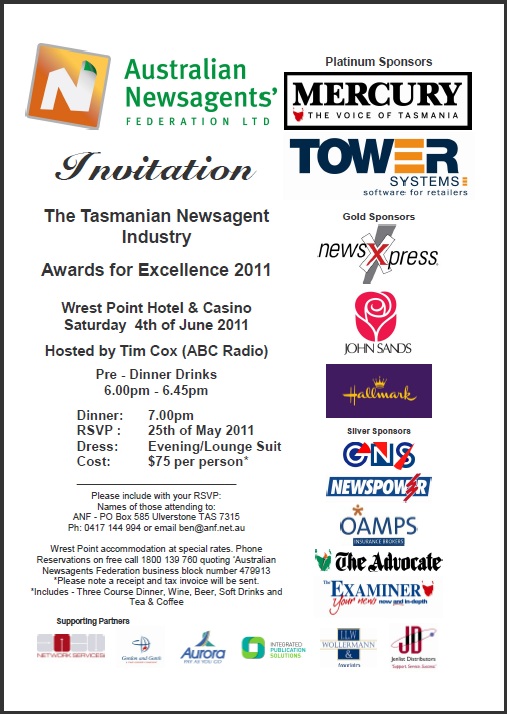 Tower Systems is the only newsagent software company supporting Tasmanian newsagents as a sponsor of this year's Newsagent of the Year awards which are being held tonight at Wrest Point Casino in Hobart.
Our Platinum sponsorship is a practical measure of support for our newsagency software customers and, indeed, all newsagents in Tasmania.
Tower Systems will be represented at the event by Mark Fletcher, our Managing Director, Nathan Morrison, our current NSW/ACT State Sales Manager and outgoing Tasmanian Sales Manager and Jonathan Tay, our incoming Tasmanian Sales Manager.
The invitation, which has just been sent to Tasmanian newsagents, shows the full list of sponsors for the Newsagent of the Year Awards and Dinner.
As the only software company consistently supporting the newsagency channel in such sponsorships, Tower Systems appreciates the opportunity to demonstrate the leadership it provided not only in its software but also in its support off the channel.
We are looking forward to a great night in Hobart.