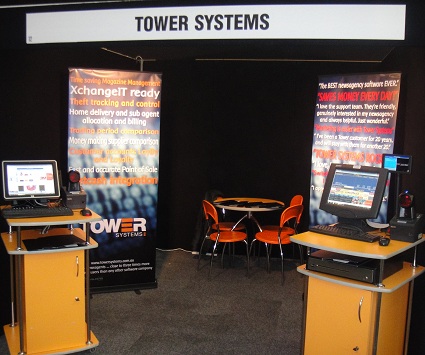 Our stand at the GNS Market Fair in Perth was busy yesterday with plenty of discussion with existing customers using our newsagency software as well as leads from newsagents keen to join the growing Tower newsagent community.
We were able to show off our strong market position through our software and the level of professional service represented on our stand.
While there were some unique to Western Australia topics raised by newsagents in Perth, most contact was around topics of common interest to newsagents: magazine supply, new magazine distributor IPS, business performance and overall retail health.
Our new HP All in One POS unit also generated plenty of interest.
It was terrific to have an opportunity to speak with so many newsagents are to share the latest Tower Systems news.