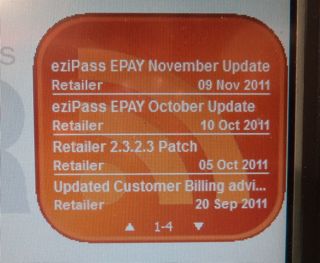 For many years now we have provided news feeds direct to to our Point of Sale software.  The feed of news from us is another of multiple communication channels we use in communicating with retail employees using our software.  The feed comes up on the main screen.  Feedback from our customers is that it's useful to have access to this without having to read mail or go into email software.
We other versions of the feeds for specific banner groups if they want … to facilitate their communication with retailers in their channel.
Small business retailers are usually time poor.  Hence the value of providing flexible and accessible access to news and information.