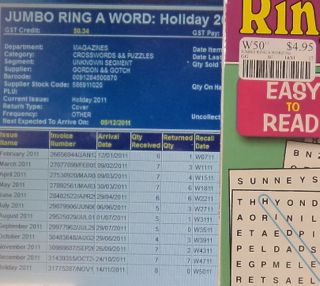 We are engaged on several fronts helping newsagents using our newsagency software make progress on the vexed issue of magazine oversupply.
Through a range of printed reports as well as on-screen reporting tools, we help newsagents access accurate data on the supply and performance of magazines in their businesses.
By bringing evidence to the argument, we help newsagents deal with the issue from a factual basis.  From the on-screen tools (see picture) through to reports such as Magazine Sell Through Rates, Magazine Cash Flow, and various Performance Reports, newsagents using our software are able to research and report on any situation of on-going over-supply of magazines.
We support newsagents beyond the reporting in the software by assisting in gathering the most appropriate data and suggesting the forum in which this data could facilitate the best outcome for their business.