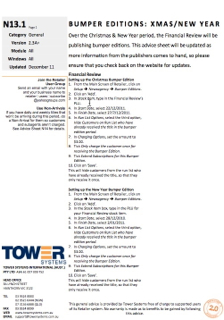 We have published advice at our website for newsagents using our newsagency software on how to handle the recently announced christmas bumper edition of the Australian Financial Review.
This advice sheet follows the standard format established for all of our advice sheets.  The look and feel as well as the content reflect our commitment to professionalism.
Our users have access to this and other advice sheets from the downloads section of our website.  Advice sheets can be a great way to cop are software companies.