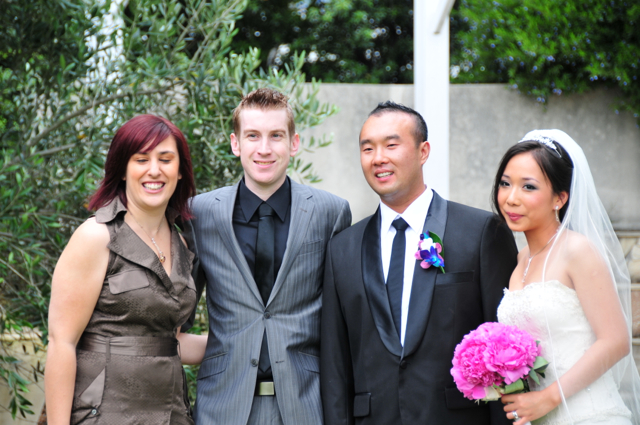 John Le from our national Help Desk married the love of his life, Jessica, this past weekend in Melbourne.
Photographed here with the happy couple is Natasha Assetta and Mike Hill from our team.
It's a thrill and a pleasure to have a workplace where friendships are formed and special occasions are celebrated.