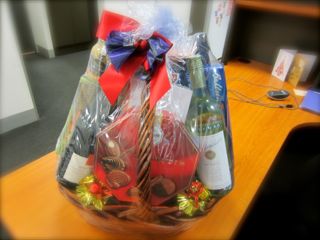 We have received some wonderful hampers as gifts from suppliers this Christmas.  In in keeping with tradition have opened these up for all our team members to share.  We are lucky to have such generous suppliers.
It's at this time of the year, we we reflect on the year which is coming to an end, when we get to think about supplier relationships and assess their value.  While the christmas hampers are wonderful, what we cherish even more so is the day to day relationship we have with each supplier.  Their support is genuinely appreciated by us and, indirectly, our customers.
By dealing with national companies with respected and recognised brands we are able to offer a level of support, assistance and comfort to our customers which goes beyond a competitive price.  Indeed, the quality, timeliness and value of after sales service is what really demonstrates value in so much of what we can do for our customers and we thank our suppliers for that.