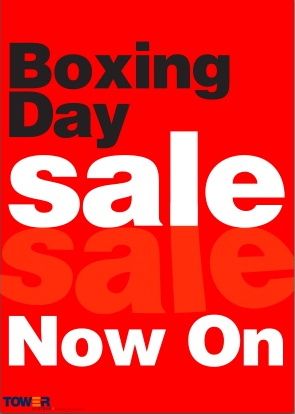 Many of our customers will today get through more transactions using our Point of Sale software than on any other day in the last year.  It's a great test for our software and the efficiency and accuracy it brings to the sales counter.
Good retailers will have used our software to prepare for the day, using facilities in the software to pre-set pricing and any package deals.  Some will have even tweaked hot butting on our touch screen layout to ensure ideal sales processing for the busy day.
Those who have been using our software for a while can easily go back and look at data from previous Boxing Day sales and use this to set rosters and to guide pricing as well as other business decisions.
Being so busy means that it could be possible for business processes to relax, just to get customers through. Thanks to our software, businesses can use it to ensure business rules around discounting, refunds and other possible points of fraud are enforced.
We are running Boxing Day Sales in our own retail businesses, all five of them so we will have personal experience on which to draw.
To backup our customers, the 2,500+ of them, we are on deck today offering support for urgent queries. Our network of mobile phones will be live and ready to handle calls.