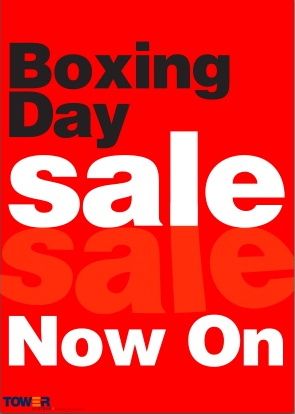 We have received reports of some excellent Boxing Day Sale results over the last five days. Some retailers using our Point of Sale software have reported sales up as much as 50% on the excellent results from the previous year.  While the news has stories of the numbers from Myer, David Jones and other majors, from where we sit there are plenty of small business retailers with excellent results so far from this year's Boxing Day Sales.
We have glad to have played a role, however small, in assisting this.
From assisting with handling pricing during the sale through our software too providing two professional posters for our retailers to use, Tower Systems has offered proactive support and assistance to retailers in our community who wanted to leverage the Boxing Day Sale opportunity.
We appreciate opportunities to demonstrate support and assistance beyond what is usually delivered by software companies.