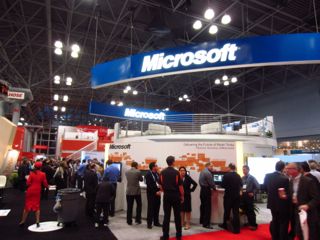 On the trade show floor today in New York three senior Tower Systems people are meeting with retail experts from Microsoft and a range of other companies in the latest retail-specific trade show of the year.
With technology stands dominating 80% of the trade show floor space over three massive halls, our people are embracing the opportunities to share ideas, learn and engaged in discussions about how to help retailers build stronger and more valuable businesses.
This is a once a year opportunity which is already delivering valuable rewards for Tower Systems and our retail customer community, rewards beyond our Point of Sale software.
By the time the four day event is over we will have developed some excellent new connections and added considerable to our knowledge base.