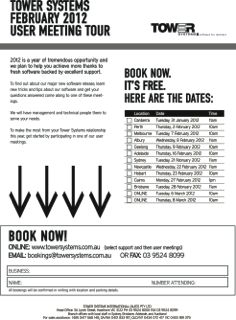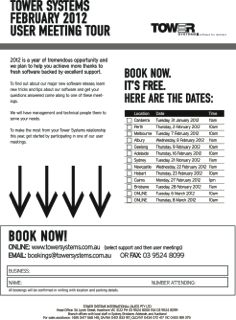 We will be sharing some of the retail insights gained over the last two weeks at the Consumer Electronics Show trade show in Las Vegas and the National Retail Federation Conference and Expo in New York.
We had three representatives at these events and will leverage their insights and experiences for the benefit of Tower customers who come to the user meetings.
The insights will also speak to software update plans and some other changes which our customers will see as the tower Systems offer evolves over the course of 2012.
Mixing with retailers and retail experts from around the world tense past two weeks and more thoroughly informed our plans not only for 2012 but beyond. The experience in the US has provided us with valuable insights which we will leverage to a commercial difference not only for our company but for the businesses of those we serve.
Click here to access the list on user meetings and to book online.