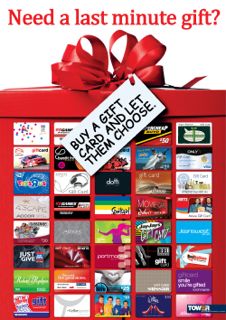 Tower Systems is thrilled to be demonstrating its operational and marketing leadership again with our latest gift card promotion. Marketing collateral created exclusively for Tower Systems gift card retailers is available, showing off the range of Blackhawk gift cards available through our Point of Sale software
We are the only newsagency software company providing these additional resources with which our newsagency software customers can more easily promote and sell the Blackhawk gift card range.
In addition to two gift card posters already available for our customers, we have new collateral in development by our marketing team. These will be made freely available to our customers.
We believe that it is important to not only create good software but to also facilitate the use of this so that our customers can make the most of the software. This is another difference delivered by Tower Systems.