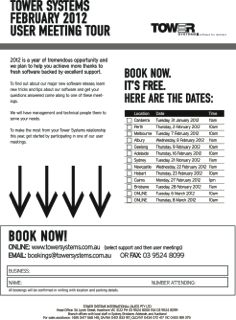 Our national Point of Sale software user meeting tour kicks off today in Canberra.  We are excited by the opportunity to meet face to face with hundreds of our customers, to share retail insights, to show how to access more business benefits from our software and to listen to questions and suggestions.
We are proud to lead in each of our respective marketplaces in running face to face user meetings.
The user meetings provide us with a wonderful opportunity for one on one discussion with many of our customers, away from the group session. This can give us even more insights to help us better serve and to help them get more from our software.
The meetings will start with the retail insights gained over the last two weeks at the Consumer Electronics Show trade show in Las Vegas and the National Retail Federation Conference and Expo in New York.