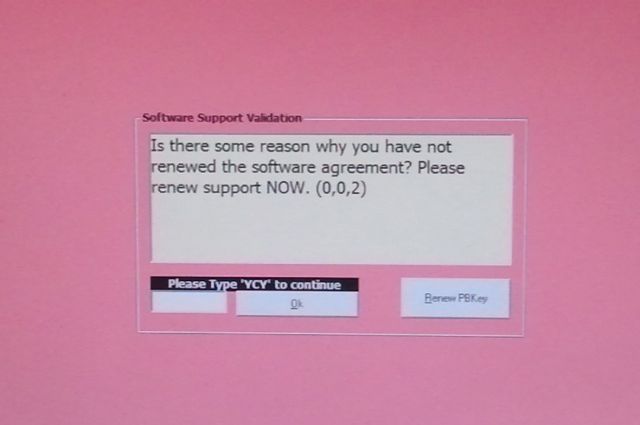 Our view is that when you purchase our software you purchase it for use in your business in perpetuity. If you choose to not continue with software support we feel that you should have free and unfettered access to the software and your business data.
Unfortunately not all computer systems are like this. Check out the photo and see how one retail software program from another company acts if you do not pay for support. The photo speaks for itself. This is what appeared in one business which decided to not pay their support fee. They wanted access to their business data.
Caveat emptor. Let the buyer beware. Make sure that the system you purchase will give you free access to your data regardless of whether you pay a support fee.