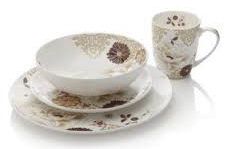 Homewares retailers using our Point of Sale software for homewares shops are using the software to drive sales in a tough retail environment. By engaging with our email, text, receipt and point of purchase marketing opportunities they are able to generate more business from existing shoppers and to help these shoppers bring more traffic in-store.
Homewares retailers have more opportunities than many other retailers in that shoppers often build collections over time. There is where our software can help but keeping the business in touch with shoppers as they go about their build.
By curating valuable business data using our POS software, retailers are able to identify and pursue business growth opportunities.  This in itself is a good reason for homewares retailers to use smart Point of Sale software to run their business … it's more valuable than a generic software package.