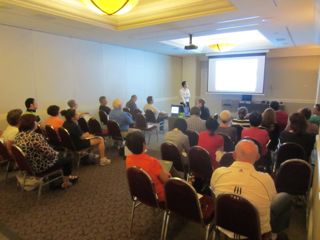 We had a terrific Point of Sale software users meeting in Newcastle on Wednesday with plenty of questions and some terrific feedback. Our room was full as every person who booked to attend the free training session did attend.
Given the numbers we had plenty of our team members on hand from our Sydney and Melbourne offices to provide the level of personal support outside of the group session. One on one discussion and assistance is vital to these sessions.
In addition to our users attending it was terrific to see a couple of local IT services providers who work with some of our clients there.
We sincerely appreciate the time our customers are taking out of their businesses to share in these sessions with us.  We are certainly learning plenty from the face to face time we are getting with our customers … we're loving it!