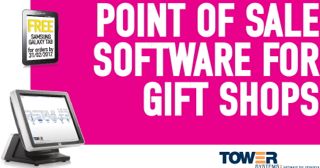 We have just announced details of a sales promotion offer for newsagents, gift shops, jewellers and bike shops. Purchase one of our Point of Sale software and hardware deals between now and March 31, 2012 and you receive a brand new and ready to use Samsung Galaxy Tab. This free gift is our thank you for doing business with us. We are in a position to make the offer because of the market share we have and to add even more value to partnering with Tower Systems.
This is a limited time offer. To be eligible orders must be received by us by the close of business on March 31st 2012.
We are promoting the offer to sales prospects in each of the target marketplaces through  professional postcard campaigns.