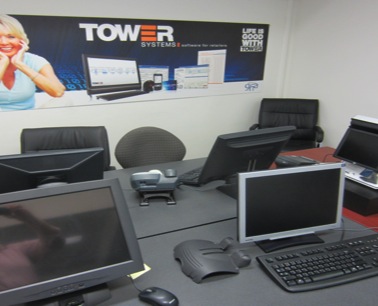 Our first of two online user meetings for users of our Point of Sale software is being hosted today. These are an online version of the national face to face user meetings which we have just completed. They provide access to those unable to attend the face to face sessions. Today's session is full and our next session, this Thursday, is filling fast.
The hosting of the meetings demonstrates our commitment to excellent customer service by training our POS software customers in retail businesses, from management down, in our latest software  and taking their questions.
We have a studio setup in our office full time for these and other online training opportunities for our customers.