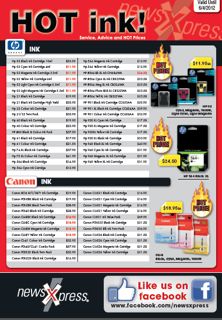 Retailers using our Point of Sale software are able to easily handle sales and discounting associated with catalogue and flyer offers. Running between set dates, catalogue pricing is automatically applied at the sales counter, allowing retail team members to concentrate on other aspects of the sale rather than having to worry whether they are getting the sale price right based on offers which may be running at the time.
From large retailers to small and from corporate catalogues to in-store flyers, our catalogue management software offers a valued solution and it continues to evolve to meet the needs of our customers.
For suppliers to retailers using our software, we offer to check and test catalogue files prior to them being sent out. This gives our customers greater peace of mind that the catalogue file they are loading as been approved.
Catalogue marking is vital to retailers and we will help any way we can to assist in their leveraging of the opportunities.