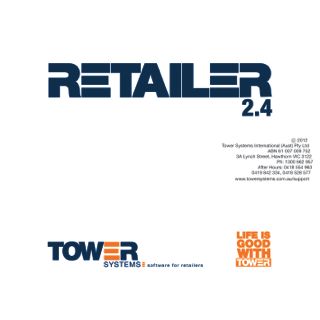 The CDs containing our latest POS software update which we have had manufactured to ship to our customers carry a professional label. We go to the extra trouble of professional packaging and shipping the CDs to provide our customers with then ultimate backup. They can get up and running in the event of a disaster without the need to have internet access. Given some recent outages in Australia this is useful. The professional packaging reinforces the professionalism of our company and its commitment to quality software and service.
We think it is important to show that our professionalism reaches beyond our soft are and our customer service. A professional package enshrining our core product presents a good message. It also makes the valuable software CD easier to find and identify.
Retailers using our Point of Sale software can download the update without needing to wait for the CD.