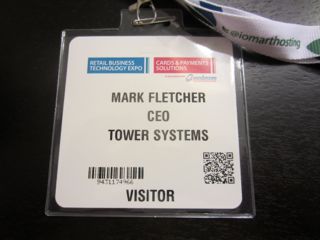 Tower Systems CEO Mark Fletcher has been at the Retail Business Technology Expo in London this week looking at the latest hardware, software and payments technology available in retail and talking with the experts developing and deploying this technology.
This trade show is on the same week as an important retail conference in London, providing an opportunity to participate in two vitally important and engaging events.
A major hardware star at the show is the HP All In One POS unit which we sell. Comparing what we sell to retailers with what is considered best practice currently in the UK shows Tower Systems to be in very good company. When it comes to retail and the mission critical nature of the Poiint of Sale software application there is no point on going cheap … the cost will be greater in the long run as time has shown.
The Retail Business Technology Expo has provided us with an opportunity to extend our international connections and compare our use of technology in the independent retail sector with what we see UK software companies offering.
Participating in events such as this helps fuel our competitive edge back in Australia.