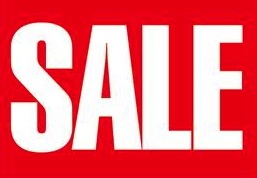 The latest release of our Point of Sale software delivers additional flexibility in terms of shop-floor discounting. This will enable retailers using our software to more proactively compete for sales. This is vital in the changing retail landscape.
With more bricks and mortar retailers facing heightened competition from online websites offering better pricing, due to lower overheads, retailers need flexibility to be able to compete, especially with shoppers on their shop floor and ready to purchase. Hence the need for greater flexibility beyond traditional catalogue and sale prices.
We developed the additional discounting facilities in consultation with a group of our customers who had a specific need. We evolved this into something with broad appeal across our entire retail business customer base.
The result is additional facilities for our customers, an enhancement in their ability to compete.
The latest software update is out now.