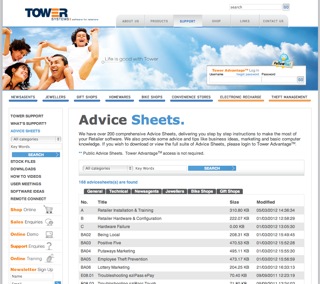 We are thrilled to have completed a thorough overhaul of every one of our advice sheets. The overhaul has included updating the content to reflect the latest version of the software, peer review of the content, ensuring all contact details are correct and loading the advice sheets with current keywords to enable easier location using our website keyword search tools.
This project has taken several weeks and has involved many team members from within our business from help desk, software development and management.
We have made the investment to completely overhaul the advice sheets to give action to our commitment to providing genuinely valuable and relevant self service support and training services for retailers using our Point of Sale software.
Customer feedback on the overhaul so far has been terrific and helpful in considering further enhancements including tips on new advice sheets we could create.