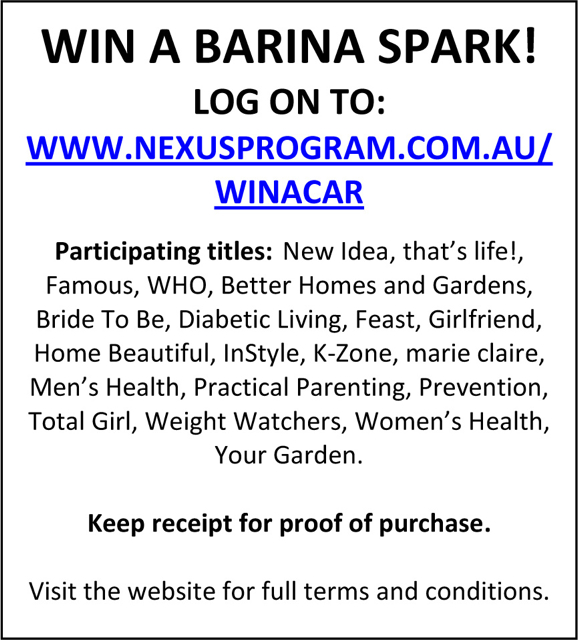 The latest receipt-based shopper coupon released two weeks ago for use with our newsagency software has been working well, driving incremental business for the many participating newsagents.
Promoting the Pacific Magazines shopper and newsagent competitions, offering two Barina Spark! vehicles as prizes, the coupon has proved to be a valuable promotion point for newsagents – driving sales.
Easily and efficiently served by our newsagency software on shopper receipts, the coupon shows customers how to register to win. It also lists the titles which are part of the promotion and this is where it is influencing shopper behaviour. The more magazines shoppers buy the more entries they get.
By working with pacific magazines prior to the launch of the promotion, Tower Systems was ready with coupon collateral and advice for our newsagent customers so that they could use this additional and free platform for driving sales in their businesses.
We work with many suppliers on promotions and campaigns, respecting confidentiality and embargoes along the way.
Tower Systems pioneered the use of coupons, advertisements and promotions on receipts many years ago in partnership with several newsagent suppliers.