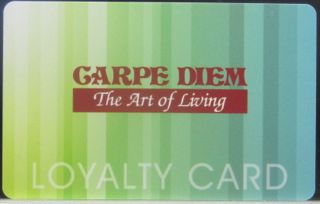 Retailers love the loyalty facilities in our Point of Sale software. We have retailers from all sorts of businesses using our software including jewellers, garden centres, bike shops, gift shops, homewares businesses and newsagents. Right across these retail channels retailer safe using our software to track customer purchases, reward loyalty and more successfully market their businesses to existing shoppers.
We help drive loyalty through a range of mechanisms which are managed by our software. These can be driven in a card based way – such as the card shown with a unique customer barcode on the rear – to other mechanisms to serve different business needs.
We have offered loyalty facilities in one form or another for well over twenty years, refining the offer based on feedback from our customers.
Today, the loyalty facilities in our Point of Sale software are robust at the single store level as well as across multiple stores. we back the software facilities with a service of designing and producing professional cards for customer use.