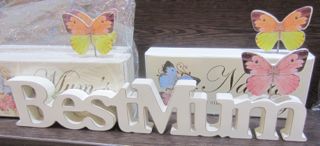 Gift shops using our gift shop software are making the most of sales opportunities this Mother's Day and with every sale, gift shop retailers are building their database of who is buying what and what is selling. This seasonal sales data is then used to better inform the retail businesses about opportunities for the further development of the business.
History has shown that gift shops using software to manage operations and guide business decisions are better positioned for a brighter future. Tower Systems helps drive this by providing gift shop customers with assistance beyond what is traditional for a software company, assistance in the form of business insights, supplier links and other benefits tailored for gift shop owners to help then drive the value they achieve from their businesses.
Mother's Day is in the top three gift buying seasons of the year. Good software is helping gift shop owners to make the most of the seasonal opportunity.