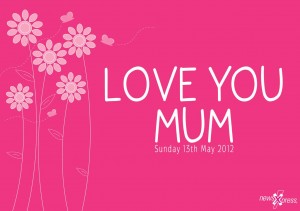 Australian retailers are in the middle to a sales boost today serving last-minute shoppers for Mother's Day cards and gifts. Retailers using the Tower Systems Point of Sale software across multiple retail channels are making the most of the opportunity.
Thanks to the smart retail business reporting tools, our retail customers have been able to target growth opportunities by unlocking sales trends. This helps drive shopper basket depth.
Our up-sell tools also help drive basket depth.
Using our gift card facilities retailers are able to sell today something which the gift recipient can choose tomorrow or at a later time … gift card balances are easily managed by the software.
Promoting other products and services to the Mother's Day shoppers using our smart marketing tools can help attract people back to the business another day.
Handling a considerable increase in shopper traffic without needing to increase labour costs helps a retail business make the most of seasons like Mother's Day. Our retail management software helps retailers do this with efficiency tools.
We know from retailer feedback already that Mother's Day 2012 is trending well … some very good numbers have come in already!