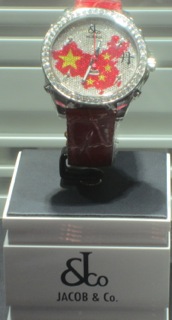 One way bricks and mortar retailers can demonstrate value of the physical shop over an online business is through customer service around handling customer special orders.
Face to face contact offers easier exploration of special interests which can lead to a one-off order being placed. This is challenging with online businesses. While some online businesses offer live customer service, many do not. Many do not accept special orders.
Using our the various vertical market versions of our Point of Sale software, jewellers, bike retailers, homewares shops, gift shops and garden centres are able to easily handle customer special orders. We offer a range of flexibility in handling these. Indeed, our handling of customer special orders has just been further enhanced thanks to insights provided by some of our customers.
The latest customer special orders software enhancements will be in the next update to our software. Our work in this and other areas is proof of our commitment to continual improvement of our software and the continual enhancement of the value our customers can extract from using our software.
Customer special orders are often for higher end, more valuable products. This is another reason to ensure that the process of managing the orders is tight and streamlined and focused on the customer outcome. Having software which is attuned to these business goals can help a retailer focused on special customer service to leverage the opportunity for commercial benefit and for customer satisfaction.
This is an area of our software where the needs of jewellers, bike retailers, homewares shops, gift shops and garden centres aligns, where we are able to have a common software facility for each of these vertical markets. What we have learnt from each of the marketplaces applies to the others.
Helping bricks and mortar retailers redefine their value proposition is something we have been focused on here at Tower Systems for some time. By leveraging the points of difference of live face to face service, retailers can grow in the face of increased competition from online businesses. Our retail management software helps with this. The extent of help will continue to evolve as opportunities become available to us.