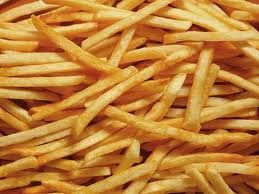 In just abut every retail situation retailers can add to a sale by offering an additional product or service. the key is to make an offer which is relevant to the product being purchased.
Fast food chains have mastered the up-sell with fries, drinks and larger meals. Their consistency of promotion is what makes this work for them. Tower Systems helps small and independent retailers tap into the up-sell opportunity with facilities in our retail management software to remind retail staff of this during the sale.
Retailers using our software can easily write their own script prompt to appear as staff process a sale with certain items. They can also control the content displayed on LCD customer displays to further encourage additional purchases by shoppers.
By giving small and independent retailers the ability to guide consistency of sales counter up-sell opportunities, Tower Systems is helping these small businesses to maximise the opportunity of every contact with retailers.
Asking the right question in a sale can add valuable dollars and drive retail business profitability.