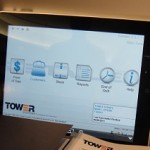 One of our free online training sessions today is on how to use an iPad in your business.  This session is based on experiences from working with a range of retailers, helping them and learning form their innovation.
There are a range of options for using the iPad and we will explore these in the workshop we are hosting.
As with all of our online training workshops, we are not out to sell our customers anything … no, our objective enhance the experience of our customers from the use of our software, to help them get more from the investment they have made.