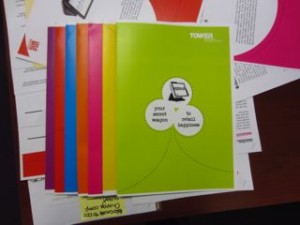 We are undertaking the final review of new marketing collateral for our Point of Sale software in several marketplaces. This is the last step before we go to print with completely fresh collateral reflecting our software and services today. This new collateral focuses on the business and personal benefits of partnering with Tower Systems, the tangible difference we can bring to our customers, their businesses and their employees.
We have ditched the traditional software company marketing and developed material which is visually current, reflecting the focus of our software and the services which support the software. We're proud that we're not your traditional software company.
The new collateral will be back from the printers early next week. We're excited!