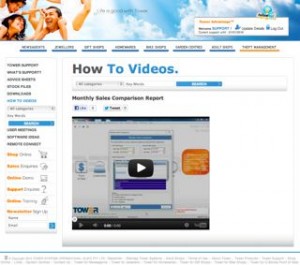 Retailers using our Point of Sale software tell us they love our range of training videos and the easier access we have now provided to them.
While we have offered training videos for years, 2012 is seeing us expand the range of topics covered, refresh content of older videos and enhance the facilities we use for providing access to the videos.
Whereas in the past people wanted face to face live training in the use of software, retail employee rosters being what they are today, training by video works better for all involved. It ensures a consistency of what is covered as well clarity of message given the opportunity to refine content.
We involve a range of people in our business to create the training videos. This will shortly change as we use external resources to handle production as we step up our investment in the training video resource.