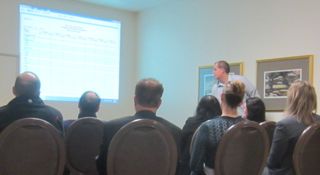 We have met with retailers in Auckland using our software today in an open forum where we presented our latest software, shared plans on future development and discussed user ideas for software enhancements.
This meeting is part of our commitment to provide opportunities for face to face connection with our users. While the free online workshops and forums we host do provide the best opportunities for this, we supplement these with regular face to face sessions like the one today in Auckland.
2012 is seven months over and we have now delivered more than 40 user meeting / training in Australia and New Zealand. We appreciate the feedback and the encouragement to run more of these sessions.