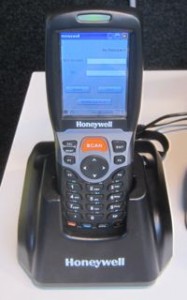 The Honeywell PDE we released prior to the 2012 stocktake season has been an extraordinary hit for retailers in all the retail channels we work with.
We have had it on our stand at the Home and Giving trade show this week and it generated plenty of interest. People like the flexibility and portability of the unit and that it's from a company with a sound reputation.
With having accurate inventory on hand data vital to retail business management, having a stocktake strategy for end of year as well as through the year is vital.
Being able to complete this work in-house and not using an external stocktaking service is essential.
The PDE is available through our website.