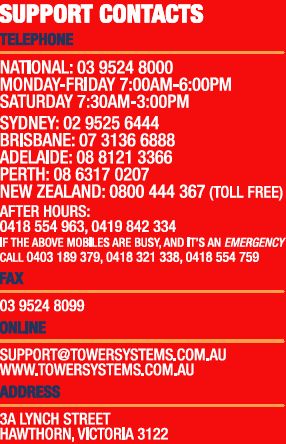 Being able to access customer service is vital for retailers and retail employees using Point of Sale software. We ensure easy access to our help desk services. This starts with easy access to the numbers and other contact points.
Last month we sent each of our customers two of these help desk contact cards. We also hand them out at user meetings, trade shows and send them in general mail to customers at every opportunity we get.
Our view is that our custoemrs can't have too many of these cards. One can me out next to the phone, one in your computer book, one in their business card file … and so on.
The cards we have just sent our are a complete re-design of the cards we used to send.  We have taken on customer feedback and fine-tuned how and where we place support contact and escalation details.
This card is something else with which sales prospects can compare our company against others.